Mom, You are enough
Two commited brands for unique pieces.
On one hand, there is us, Cache Coeur, a Breton company with a remarkable savoir-faire. On the other hand, there is the iconic Tajinebanane, a committed Bordeaux company in favor of the breastfeeding democratization. As a matter of fact, we wanted to create the perfect set for all moms.
Discover the collection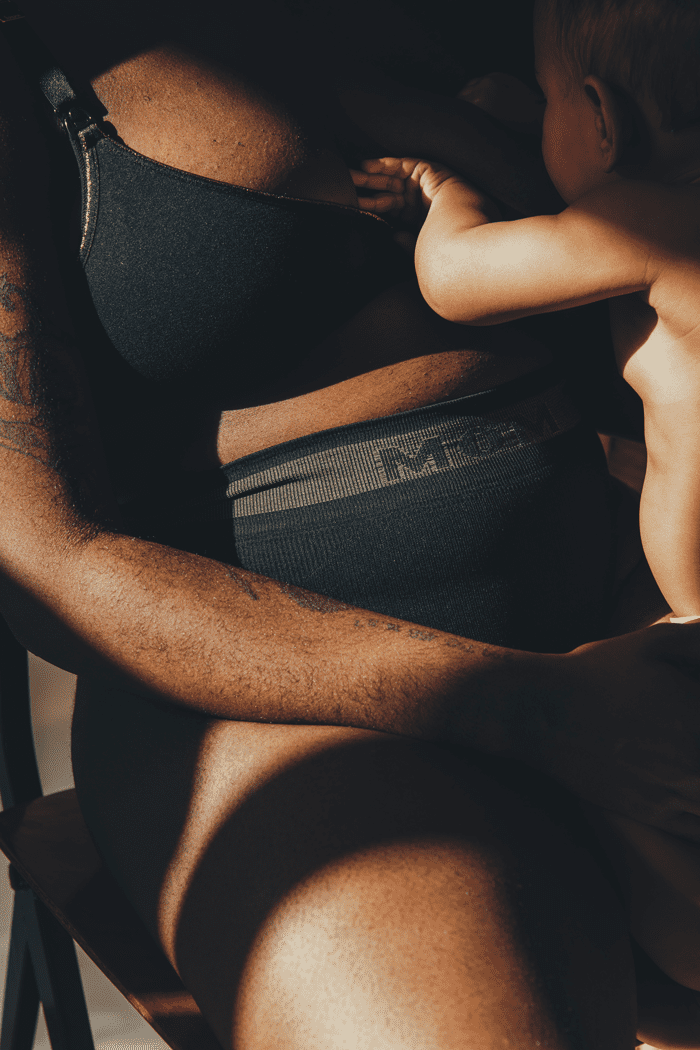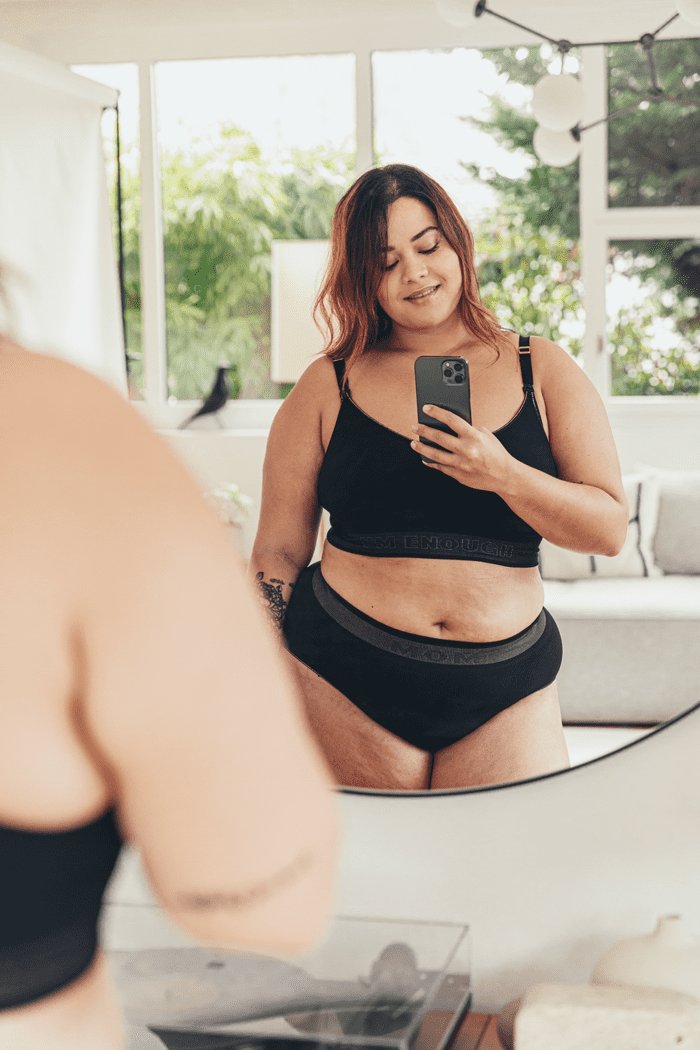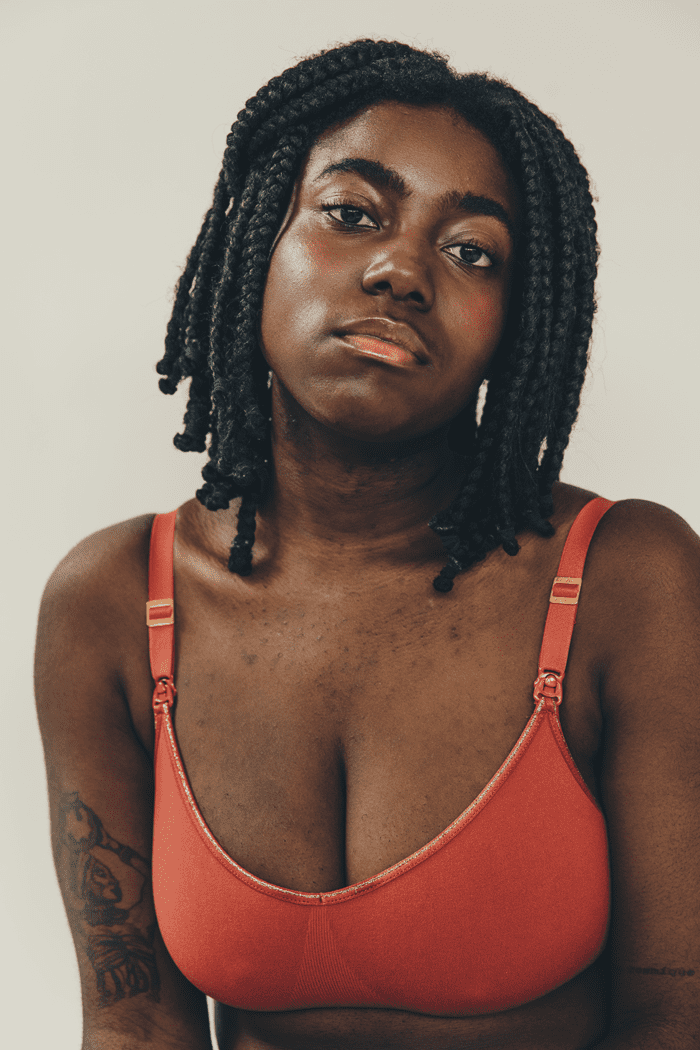 Look at you: You are enough.
Look at yourself in the mirror, naked, you will face the most important: yourself. A woman, a mother, a body which carried a baby & gave birth, boobs feeding…. Just there, written on you, 3 words to say the essential: YOU ARE ENOUGH.
Remember yourself that you are enough. No matter what you do or not, no matter who you are or not.
Pregnancy is a spiritual and physical upheaval. You have to take your time to tame this body day after day, weeks after weeks without skipping steps. You have to learn to trust yourself and love yourself. Motherhood is not a bed of roses; it is rather a field of roses where you can find thorns and get easily lost. It is also a field in which you progress, always. So, few words can make the difference for the body & for yourself.

#MOMYOUAREENOUGH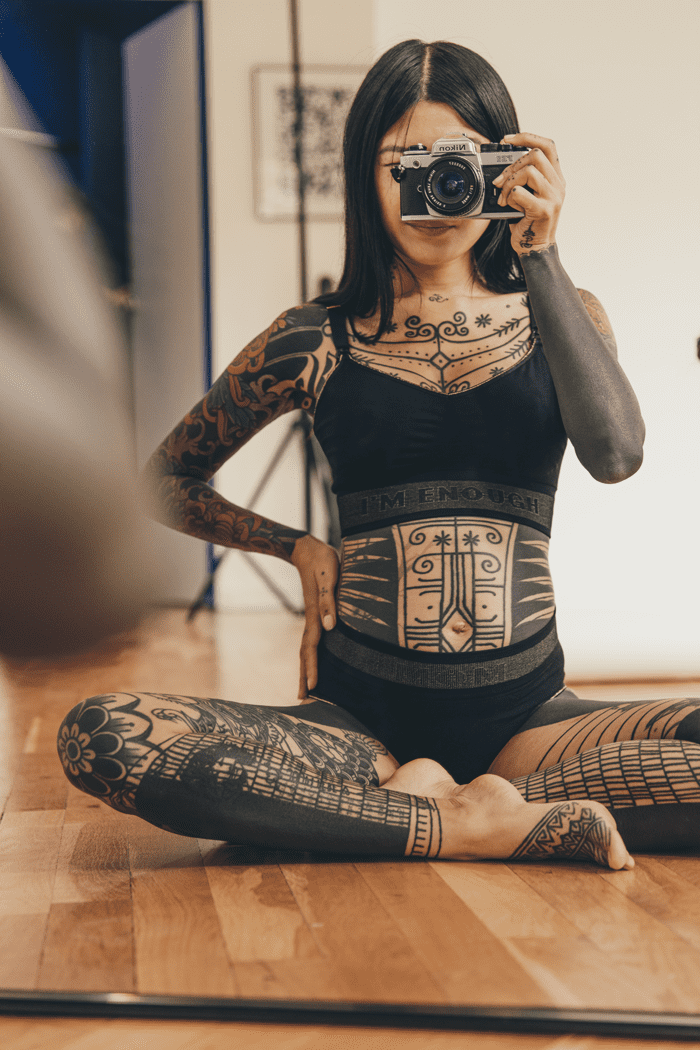 A savoir-faire to serve different causes
The material choice
We have chosen to use ethical, traceable & sustainable fabrics and material. Q-nova is an eco-friendly Italian fiber. It is made of raw material and correspond with the strict traceability requirements.
Inclusivity
We have designed a bra going from B to G bonnet flattering YOUR body type. Because according to us, all of you are beautiful. The "mom you are enough" collection dresses every woman.
Make breastfeeding easier
Our bras facilitate breast access. Thanks to traditional nursing clips, we clip and unclip to breastfeed everywhere. Every time. At Cache Coeur, comfort is not an option, consequently we put the straps' adjustment in front of the bra. So no discomfort! The bra can be worn day & night without compromises. Details which make the difference.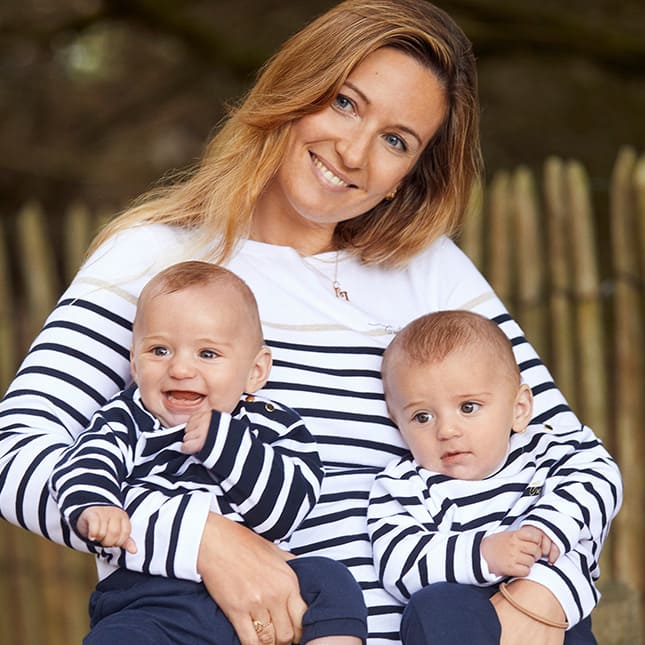 C'est La Vie !
On the one hand Cache Coeur, the creator who has dressed the future and young moms since 2008. On the other hand, Armor-Lux and their unique know-how and craftsmanship of sailor shirts (marinières). Together they create the caspule collection for Future Mom known as: "C'est La Vie (It's life)!"
In 2021, a second collection arrived with nursing and baby sailor shirt !
Discover
Made in France
We started from the observation that even at our scale we can make a difference: by making beautiful clothes that last, by making manufacturers more respectful of the environment and people, and always looking to improve the way we create.

Thus, all our sailor shirts are manufactured in Quimper in the Armor-Lux factory. The seamstresses still cut each stripe by hand to have them always at the same place. The knitting is carried out by a unique machine in Europe. Our sailor shirts are a tribute to Breton know-how.
Sailor shirts adapted to future moms
We have imagined maternity clothes that adapt to the evolution of the body of the pregnant woman. Parts in the timeless casual spirit, fitted cuts that highlight the emerging curves and adapt throughout the pregnancy and even after.

Our technology? A naturally flexible organic cotton mesh that follow the new curves of future moms without deforming.